Happy Mother's Day to you Beautiful Mummies!
I've been thinking about how much this day truly matters. How in the world do I condense what my mom means to me, and has meant over the years, into one day? How do I respect and honor her story as a woman, her life adventure of love? Is it even possible?
Happy Mother's Day to all the selfless Women who Inspire, Motivate & Remind us to be a better person every single day.
In the year 1914, a joint resolution from Congress, signed by President Wilson, established a national holiday in the U.S. Since then, every year on the second Sunday in May, we honor our mothers. This sounds incredible, doesn't it? A special day dedicated just for the mothers, a day when moms around the world get breakfast in bed, hand-designed cards, expensive gifts and maybe even spa treatments to acknowledge them for living their story as a woman with poise and self-respect and love. For any mom the idea sounds pretty sweet. But, it makes me wonder how much of this day surprisingly takes off from all other days of the year.
Fathers, husbands and even brothers and sisters run around trying to help children find ways to display their love on this day, and it becomes more about the pressure to perform on a particular day rather than a daily expression of love. Is this really what mothers want from their children? Think about it.
We cannot think of any person other than our mother whom we can give the credit for whoever we are today, be it in personal life or professional. Our mothers are the epitome of our success; we would not have it any other way. I am sure most of us must have witnessed at many instances the presence of a rock-solid support system against all odds to guide us and see that billion dollar smile on our face.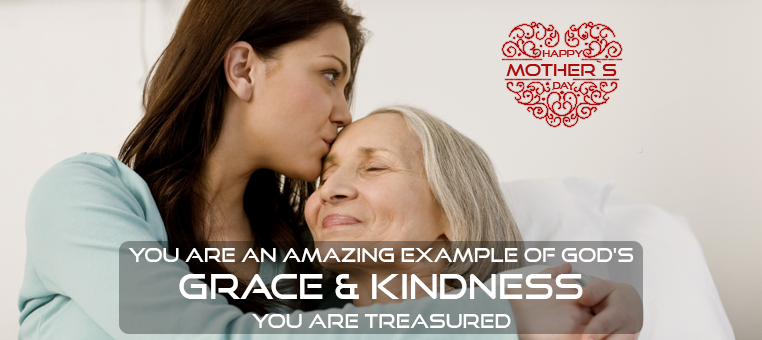 It's time to give back to your mothers each day and every day, some of the little things that you can do for your mother are:
Take care of her needs on a regular basis
Check with her everyday if she is doing well
Take her for regular doctor check ups
Ensure that all her medicines are stocked if she needs any
Ask her or remind her to take her medicines everyday on time if she has to
Help her with her daily tasks
Ensure that she is emotionally strong, give her your time and talk to her about what she feels
So this Mother's Day as you remember about the women in your life, Sambav urges you to think about how to tell your mothers each day what difference their story is making in your life. There are millions of little ways we can honor our mothers every day that in the long run will help her understand better just how much God has done through her in our lives.